9:00 am

Registration and Morning Networking
9:30 am

Chairperson's Opening Remarks
LEVERAGING AUTOMATION TO OVERCOME VARIABILITY IN ANALYTICS
10:00 am

Leveraging Automation of Analytics to Reduce Resource Burden and Improve Sensitivity and Efficiency of Analytical Data Generation
James Norton

MSAT Analytical Development Lead, MeiraGTx Gene Therapy Facility
Synopsis
Explore the investments being made into automation of analytics including qPCR sequencing and library preparation automation Discover the advantages and limitations automation offers gene therapy developers in real world applications
Uncover how automation is overcoming capacity limitations and site variability
 Review how gene therapy developers and industry partners are working together to optimise workflow
10:30 am

Best Approaches to Designing and Executing Risk Assessments for Transferring Technology Between Sites
Simon Briggs

Head of Gene Therapy Technical Product Development, Biogen
Synopsis
Uncover how to build an effective risk assessment that determines the impact of changes in process development and the suggested actions to minimise variability across manufacturing sites
11:00 am

DGE-AUC: Adapting the Power of Density Gradient Separations for Gene Therapy Analytics
Dr. Lutz Ehrhardt

Senior Manager Field Marketing Centrifugation Europe, Beckman Coulter Life Sciences
Synopsis
Adapting gold standard CsCl isopycnic gradient purification methods to AUC
 How DGE-AUC compares to the "classical" methods
Achieve more with less math! Simplified data visualization and analysis – a walkthrough with Excel
Application of DGE-AUC in the Gene Therapy environment: AAV, adenovirus, plasmids
11:30 am

Morning Coffee and Networking Break
BIOASSAYS & MOLECULAR BIOLOGY TRACK
ANALYTICAL ASSAYS FOR PURITY/IMPURITY MONITORING
12:00 pm

Key Considerations for Developing a Highly Sensitive and Quality Control-Friendly CE-SDS Method for Monitoring AAV Purity
Synopsis
Exploring the key factors for CE method development on different AAV serotypes.
Method validation following ICH guidelines.
Use force degradation studies to determine if methods are stability indicating
12:30 pm

Leveraging Host Cell Protein Detection and Quantification to Support Process Development and Risk Mitigation for Gene Therapy
Judy Shimoni

Technical Development Lead, Pharma Technical Development Project and Portfolio Management, Genentech
Synopsis
Gene therapy manufacturing for clinical supply must ensure robust and consistent production of safe and efficacious products.
Removal of product- or process-related variants or impurities is required to meet the pre-determined specifications.
The ability to detect and identify residual impurities including host cell proteins is essential for risk assessment and mitigation.
Readily available immunoassays combined with advanced applications of orthogonal methods provide tools to support process development and quality control.
DEEP CHARACTERIZATION METHODS
12:00 pm

Characterization of gRNAs and Ribonucleoproteins for CRISPR Applications
Steven Wolk

Vice President, Analytical Chemistry & Site Head Boulder, Editas
Synopsis
gRNA sequences can form alternate intra-molecular and intermolecular folds, which can impact complexation with the Cas protein Formation is sequence dependent, and more likely for longer sequences
Manifestation also is condition dependent
RNPs represent another level of complexity due to noncovalent nature of complex
SEC, IEX, PAGE, IM data shows that the secondary structures formed by the guides impact the complexation
 Some method dependence of results, which is not surprising for these noncovalent complexes of large biomolecules
12:30 pm

Assessing Critical Quality Attributes of Viral Vectors for Gene Therapy
Synopsis
Several quality attributes of AAV-gene therapy vectors are critical, including particle size and concentration, protein stability, monomer/dimer content, quantification of impurities (e.g., host-cell proteins) and the differentiation between empty and full capsid. In this talk, data from different analytical techniques (incl. DSF, TEM, IEX and AUC) are shown and the benefits and limitations of each technique on measuring final DP or during the manufacturing or purification steps are discussed.
1:00 pm

Presentation by Refeyn
Synopsis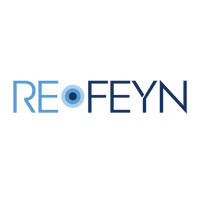 LEVERAGING ANALYTICS TO SUPPORT PROCESS DEVELOPMENT
2:30 pm

Capillary Electrophoresis As A Platform Tool For Characterisation Of Gene Therapies
Bernd Innthaler

Lead Separation Methods, Gene Therapy Process Development, Takeda
Synopsis
Capillary electrophoresis (CE) has established itself as a high-throughput method for process monitoring. With CE methods, AAV LVV and pDNA production can be easily monitored.
In this talk, an overview of implemented CE methods will be given and compared with established methods such as gel electrophoresis, UPLC, ELISA and AUC.
3:00 pm

Determine How To Leverage Analytics To Support Process Improvements For Autologous Gene Therapies
Synopsis
Assess how analytical comparability strategies can be leveraged to strengthen process development
Discuss how analytics can support both process developers needs whilst also meet the health authority expectations
DISRUPTING ANALYTICS WITH NEXT GENERATION TOOLS
4:00 pm

Manufacturing Challenges And Strategies For Autologous Gene Modified Cell Therapies
Synopsis
This presentation will aim to outline the challenges of commercial manufacture and release of Autologous Gene Therapies
The presentation will explain how solutions such as use of high throughput analytics will complicate the logistics whilst also increasing the cost of goods
The risks involved in the solution of technically upskilling the commercial workforce by means of apprenticeship schemes will also be challenged
Strategies of introducing mature solutions from sectors outside of Pharmaceuticals and Life Sciences will be discussed
4:30 pm

Exploring Antibody Kinetics In A Mice Model After Treatment With An Igg Cleaving Enzyme Imlifidase
Synopsis
Imlifidase belongs to a group of proteases that specifically cleaves the hinge region of IgG, resulting in complete temporary removal of antibodies within a few hours
The use of a IgG cleaving enzymes as pre-treatment to gene therapies creates an antibody free window for the delivery of gene of interest, which may allow for the inclusion of patients with high titre of neutralising antibodies against the viral vector
Cleaving of IgG will result in one F(ab')2 fragment and one Fc fragment. Here, we share our findings of the assays used to study the kinetics of antibodies after IgG cleaving with imlifidase in a mice model
5:10 pm

Close of Conference