8:30 am

Registration and Morning Networking
8:55 am

Chairperson's Opening Remarks
DEFINING THE UPDATED REGULATORY AGENCY REQUIREMENTS FOR GENE THERAPY ANALYTICS
9:00 am

The Regulatory Expectations For Acceptance Criteria And For Demonstrating Extended Characterization Of Gene Therapy Products
Axel Ståhlbom

Current Member, EDQM Gene Therapy Products working party
Synopsis
Determine how regulators define what constitutes a Gene Therapy Medicinal Product (GTMP)
Discuss how regulators are thinking around extended characterisation studies and their relevance for release testing and criteria of a GTMP
Discuss how much data is considered 'sufficient' to effectively demonstrate safety, efficacy, quality and consistency of GTMPs
Determine the regulators perspective on creating gold standard analytical methods to support with benchmarking activities
9:30 am

Panel Discussion: Are We Any Closer To Creating A Gold Standard Amongst A Landscape That Is Rife With Orthogonal Methods?
Ernest Milian

CMC Manager, VCN Biosciences

Niamh Kinsella

Global Regulatory CMC Early Development Gene Therapy Lead, Biogen

Sol Ruiz

Head of Biologics, Biotechnology, and Advanced Therapies, Spanish Medicines Agency (AEMPS)
Synopsis
In a landscape where different methods that measure the same attributes generate variable data, how can we determine which methods are considered acceptable and preferable?
This panel discussion will explore if and how specifications can be created to differentiate orthogonal methods and identify gold standards
10:15 am

TEM Analysis for Insights on AAV Full/Empty/Intermediate Capsid Ratios and Other Process-Critical Quality Parameters
Synopsis
Transmission electron microscopy (TEM) image analysis provides unique visual insights and capabilities to identify structural parameters related to important biological functions for quality control, efficacy, and safety
We present how GMP-compliant TEM analyses can be applied from preclinical stages to commercial manufacturing in gene therapy development, including specific examples of cryoTEM characterization of full/empty/intermediate capsid ratio in AAV products
10:45 am

Speed Networking
Synopsis
Join us for face-to-face networking. We will pair you up with fellow attendees so you can get one on one time with the brightest minds working in the gene therapy field in order to establish meaningful business relationships to pursue for the rest of the conference.
11:30 am

Morning Coffee Break
BIOASSAYS & MOLECULAR BIOLOGY TRACK
A SHIFT TOWARDS
FUNCTIONAL ASSAY DEVELOPMENT
12:00 pm

AV Antibodies for Capsid Variants?
Synopsis
Bottleneck: AAV antibody affinity
AAV capsid variants – considerations for ELISA development
Reliable standards for AAV variants

12:30 pm

Determine The Need For Alternative Potency Assay Strategies in the Case of Nucleic Acid Based Therapeutics – The Matrix Approach
Synopsis
Potency assays: regulatory enviroment, classical approach, business need and specific challenges for nucleic acid based therapeutics. A potential strategy is the matrix approach
APPROACHES TO STRENGTHEN VIRAL AND GENOMIC TITRE QUANTIFICATION
12:00 pm

Considerations for Implementing New and Improved Genome Quantification Methods for Late- Stage Clinical Development
Xiaohui Lu

Senior Director, Analytical Development, Ultragenyx
Synopsis
Leverage the insights of gene therapy developers who are exploring the use of ddPCR methods to accurately quantify transgene expression
Case studies on clinical dosing decision during method changes
12:30 pm

The latest innovations in gene therapy product characterization using capillary electrophoresis and LC-MS
Synopsis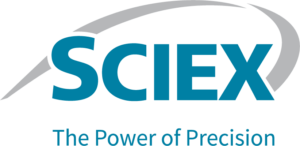 REINFORCING POTENCY ASSAY DESIGN
ASSAY DESIGN
2:30 pm

Developing Functional Analytical Assays for the Characterisation of Dual AAVs
Synopsis
The dual vector approach consists in dividing the gene of interest in two parts, one vector encoding the 5' sequence and the other the 3' sequence.
 In vitro bioassays to demonstrate the dual otoferlin vector expresses full-length human otoferlin mRNA and protein.
Determination of the optimal ratio vector for efficient reconstitution.
In vivo functional assays to show the recovery of auditory function
3:00 pm

How Critical are Critical Quality Attributes of AAVBased Gene Therapy Products (GTP) In Terms Of Product Potency
Synopsis
Unravel the significance of identifying various CQAs of AAVbased GTPs throughout the clinical development pathway that can potentially impact the potency of the product
NEXT GENERATION TECHNOLOGIES FOR EMPTY/ FULLY CHARACTERIZATION
2:30 pm

Wyatt Technology – The Light Scattering Toolkit for LNP and Virus
Synopsis
The presentation will show how light scattering can be used to measure various quality attributes for gene therapy drugs
This will be illustrated by the example of AAV and LNP's, showing different techniques from analysis with DLS to separation via SEC-MALS and FFF-MALS
The advantages and disadvantages of the different methods are listed, and it is shown how light scattering is ideally used for gene therapeutics
3:00 pm

Exploring The Advantages of Flow Cytometric Analysis of Empty:Full Capsids
Synopsis
Review how flow cytometry is being utilized for empty full analysis and the advantages of this approach
Further analysis of viral vectors using flow cytometry/flow virometry
3:30 pm

Skip the hassle for AAV empty/full and titer data with Stunner
Synopsis
Getting a quick answer on AAV titer, empty/full ratio, and aggregation state is critical to most decisions in the lab. Stunner's dye-free, label-free, and standard-free AAV Quant delivers all that data using just 2 µL of sample, in less than a minute – way faster than AUC, ELISA and ddPCR. In this session, we'll showcase studies and published data so you can see how Stunner can accelerate your AAV characterization.
4:01 pm
IMPROVING SPECIFICITY AND EFFICIENCY OF ANALYTICAL ASSAYS
4:30 pm

Identifying mRNA production related impurities with a HPLC analytical platform
Blaz Bakalar

Product Manager, PATfix solutions, BIA Separations Sartorius
Synopsis
Optimizing the IVT reaction for a high mRNA yield requires construct-specific considerations. While the IVT reaction might seem simple compared to cell lysates, containing mostly nucleotides and their by-products, effective IVT and subsequent purification process development needs to separate & identify these species, so they can be tracked & removed. The PATfix mRNA analytical platform is specifically designed to tackle this task.
5:00 pm

Evaluating The Analytical Tool Box for Accurate Determination of Empty/ Full AAV Particles
Synopsis
Here we present a range of techniques that have been explored for the accurate determination of empty/full AAV particles, detailing the advantages each methodology brings
5:30 pm

let's go digital: Droplet Digital PCR as a part of your cell and gene therapy analytical toolbox
Caroline Weydert

PharmD PhD, EMEA Sales Specialist Genomics - Biopharma, Bio-Rad Laboratories N.V.
Synopsis
Droplet Digital PCR (ddPCR) is becoming the standard for viral vector titer determination. Absolute quantification, with great precision, accuracy and reproductibility, makes it an excellent technique for this purpose.
But that's not all, you can get a lot more out of ddPCR. Genome integrity, copy numbers, transduction efficiency, host cell detection, transgene expression and mycoplasma testing with ddPCR could become a part of your analytical toolbox.
6:10 pm

Close of Conference